I made this table lamp for a friend based on an Epiphone Casino guitar she owned. So this is the guitar and the photo I used to print and cut out the stencil:

Stencil made from the picture for the body, traced onto this slab of maple.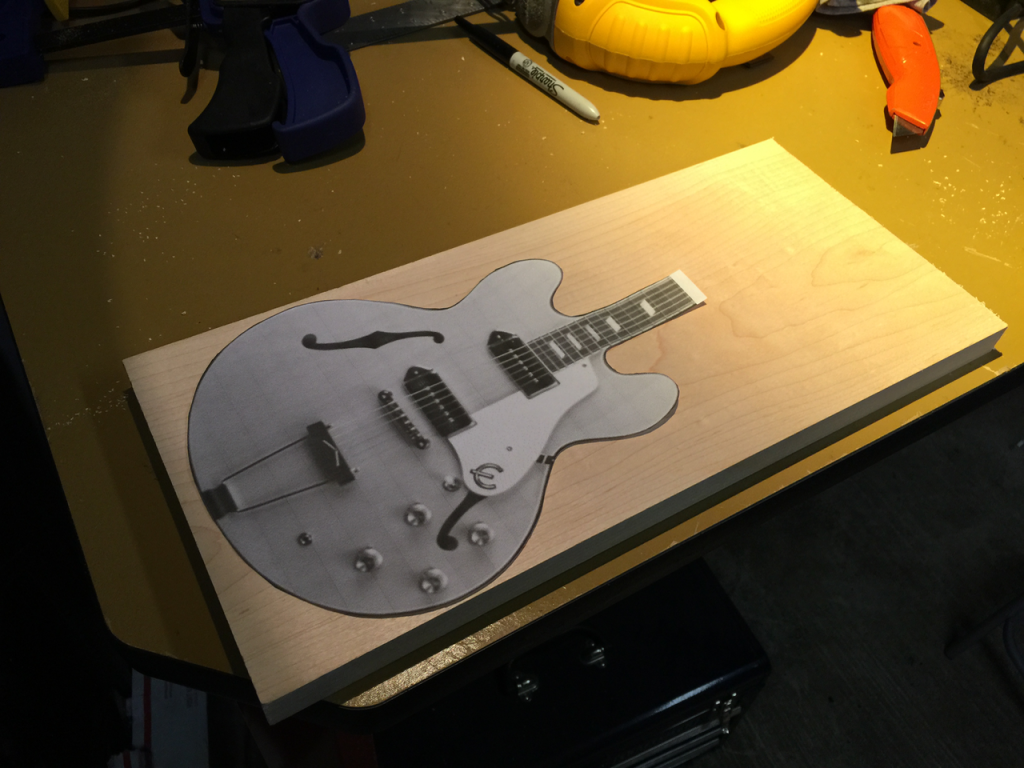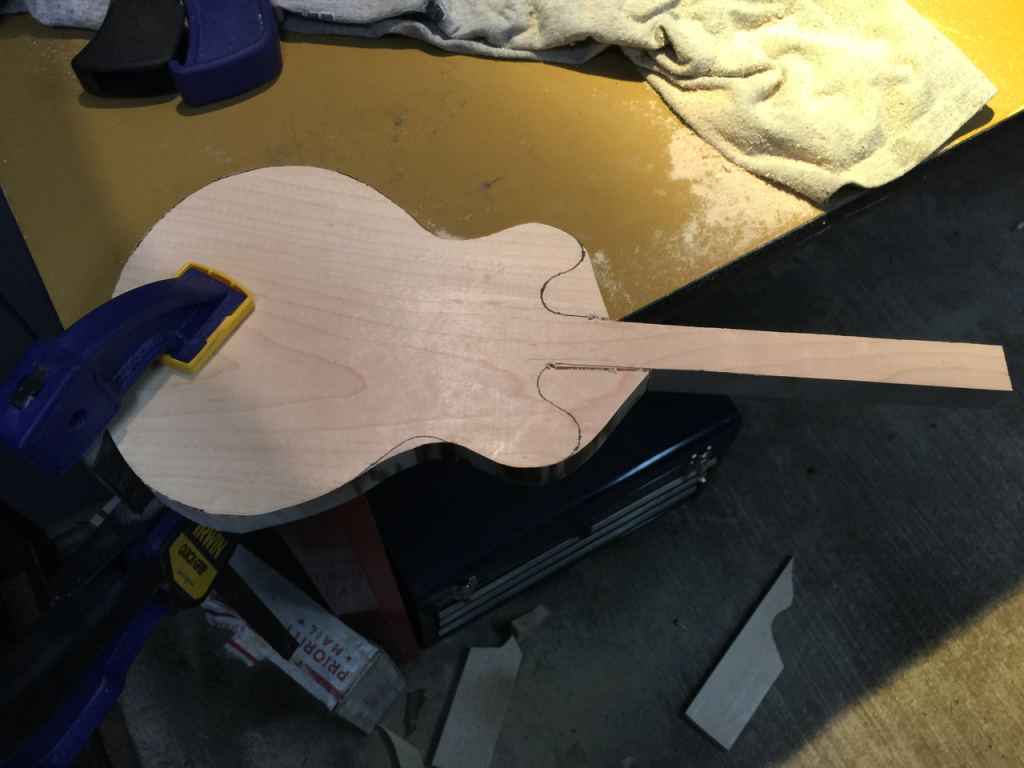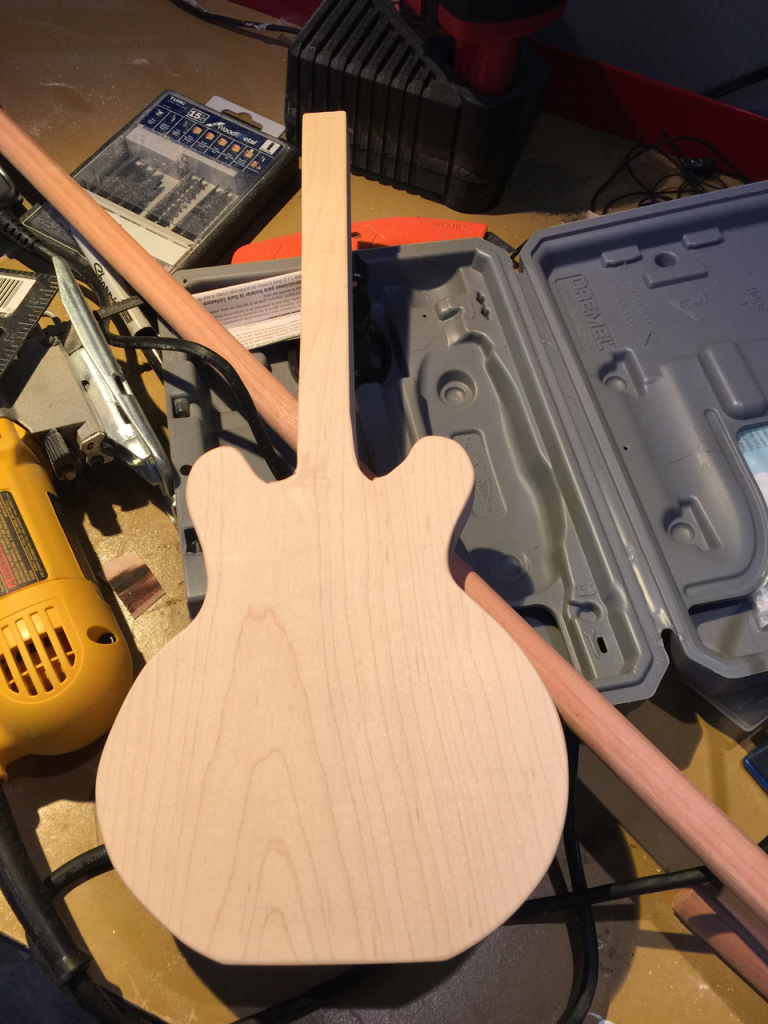 Used this magnetic tray to trace quarter circles around the edges of what would become the base.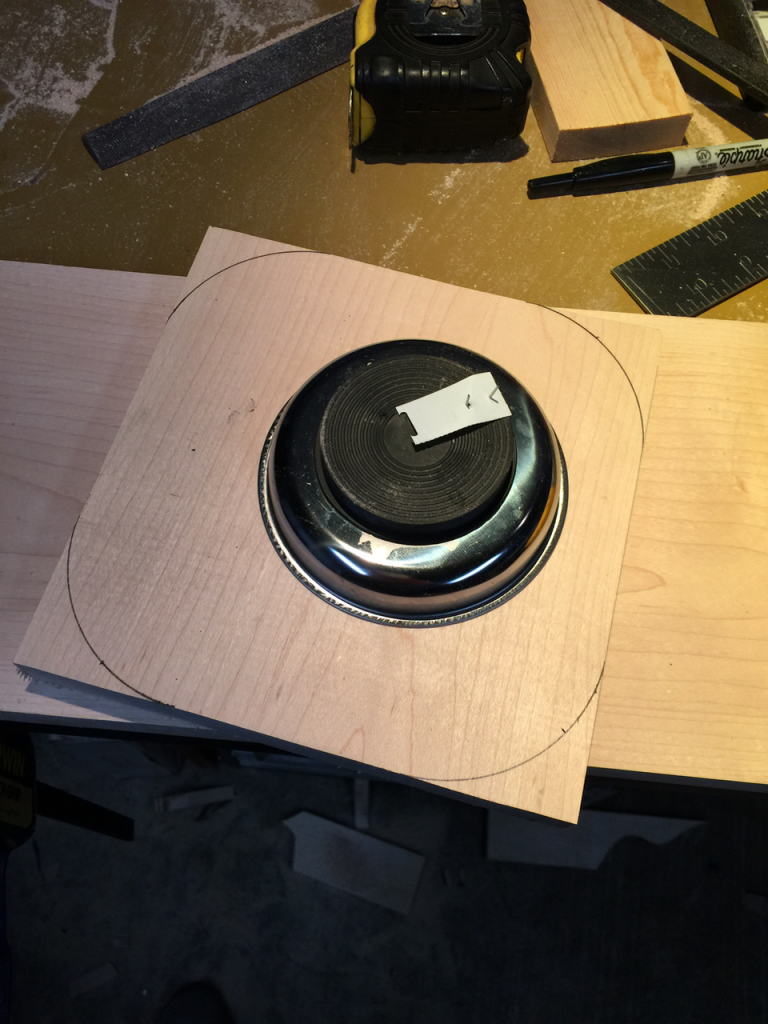 Mounted together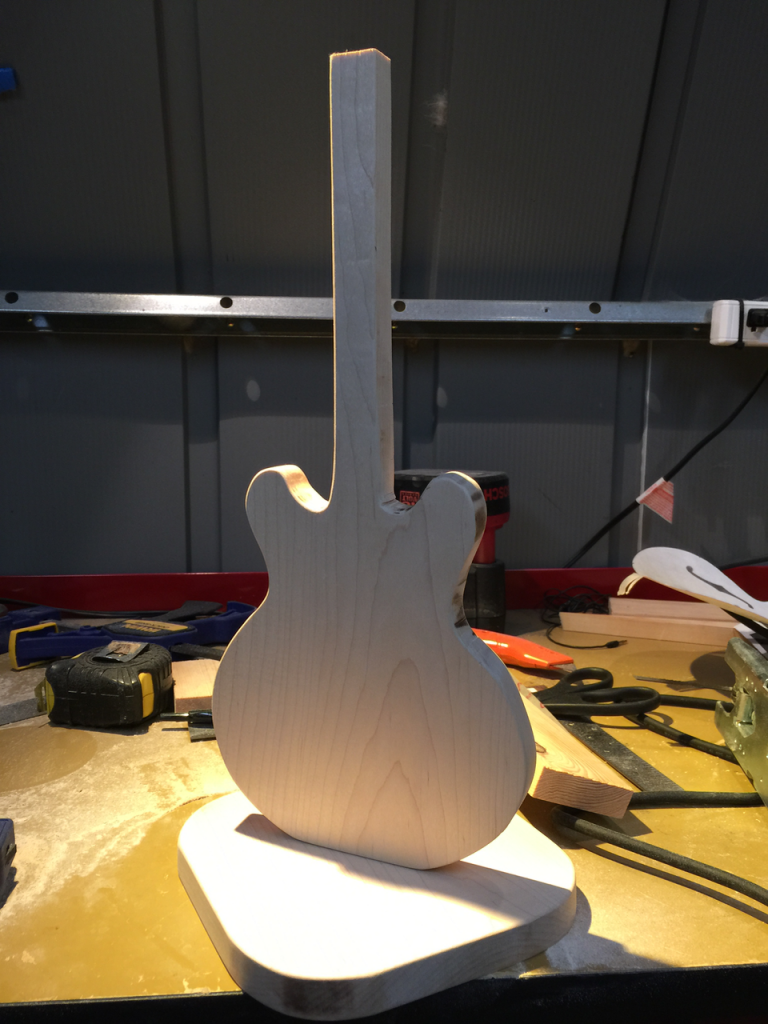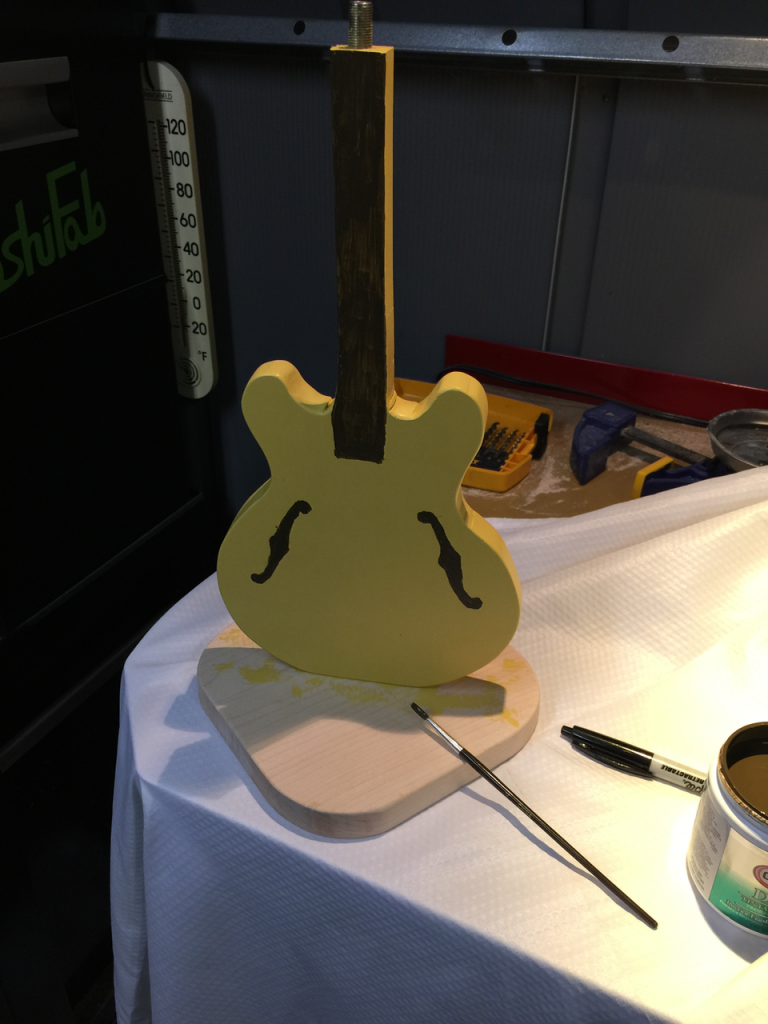 Traced and cut out the pickguard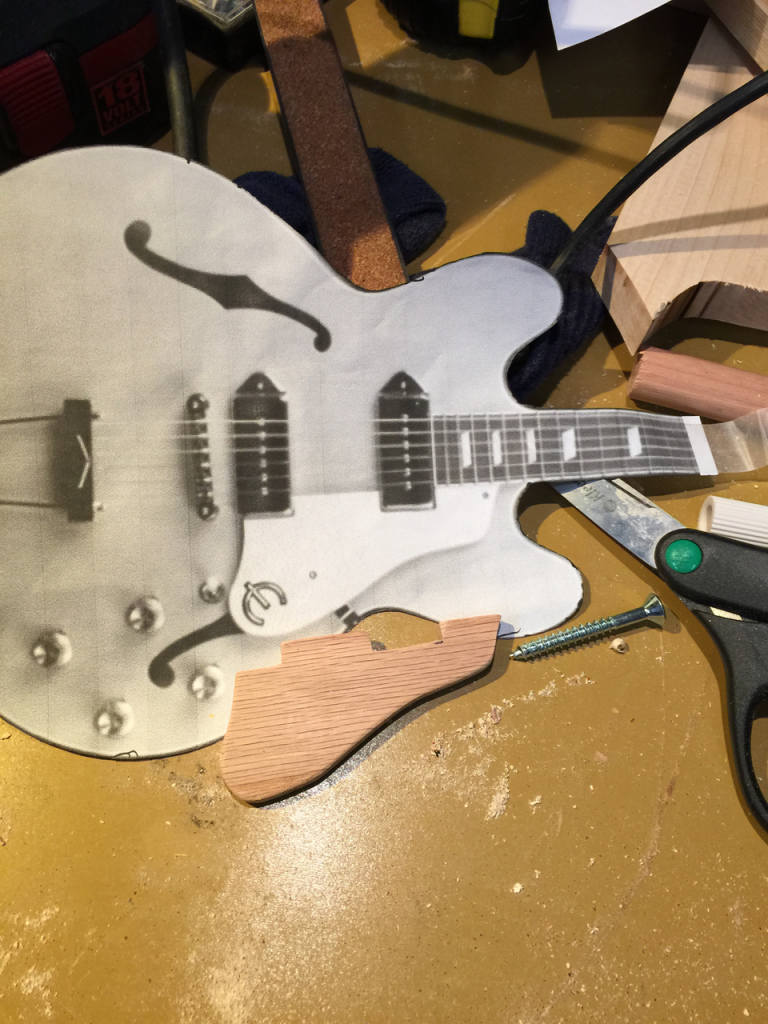 Almost done painting, rubber feet added to the base.
And all done!